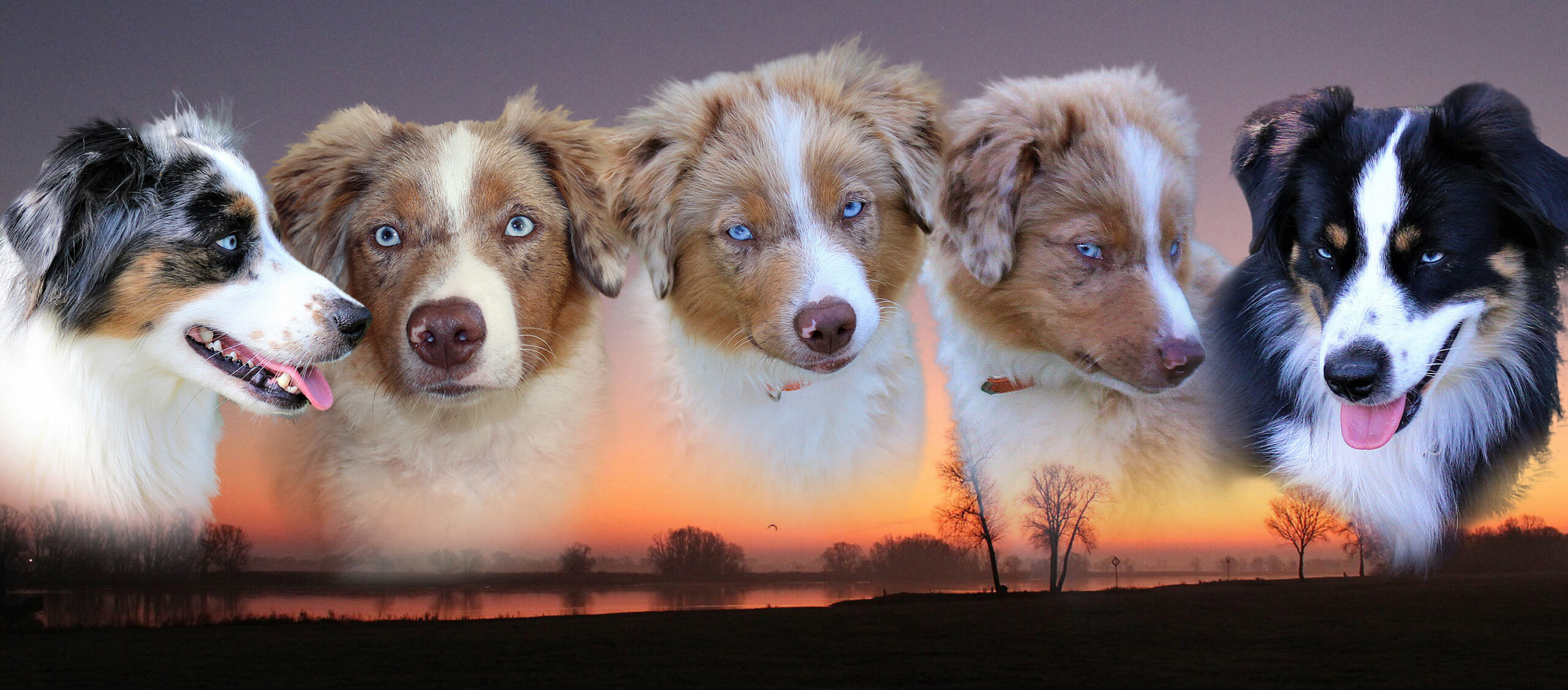 Our Miniature Australian Shepherds breeding
You are looking for a Mini Aussie with a good start in life, from a well thought out and genetically correct mating, a companion you can rely on, with all the important health checks.
You want a perfect family member, attentive, curious and docile but calm and balanced in character and not overexcited. Then you are right here.
We live in beautiful Lower Saxony, directly at the riverside of the river "Elbe" in a nature reserve. On our large, natural property with its own small forest, we have very good conditions for species-appropriate husbandry.
Our puppies grow up with us in the house, of course they know how to ride with a car and of course they know other dogs. Since we regularly go to the dog training school in order to have fun with our dogs, we will also take our puppies to the dog school.
In addition to our little Aussie breeding, we have been breeding Chihuahuas since 2007.
About me and my husband: For many years we have been dealing with breeding and genetics. We are constantly educating ourselves.
A mating is selected with heart and mind. We attach great importance to the health, character and quality of the dogs. All breeding dogs are written suitable for breeding, they are HD free, patella without findings, as well as heart and lungs without findings. Genetic tests : DM free, brachyuria free, NCL free, MDR1+/+, prcd-PRA free, CEA free, HC free.
We only breed with dogs that are not MDR1 carrier animals.
Of course, the imprinting of the puppies is particularly important, which often does not receive enough attention. Nowadays it can be scientifically proven that the gene constellation is actually additionally influenced by emotional experiences of environmental influences as well as by nutrition. There is a special field here – epigenetics!
The first few weeks in particular are pioneering and fundamental for a fear-free and happy future. With us, the puppies learn basic trust in their human.
So at times we have beautiful babies. They are always chipped, vaccinated, examined by a vet and handed over with an EU passport.
We are listed in the ADSR (American Stock Dog Registry), and our puppies are also registered there. Our puppies get the pedigree as pets from a German association (FRZ e.V.)
Breeders have different conditions, here the dogs also get a pedigree from the ADSR.
Our Miniature Australian Shepherds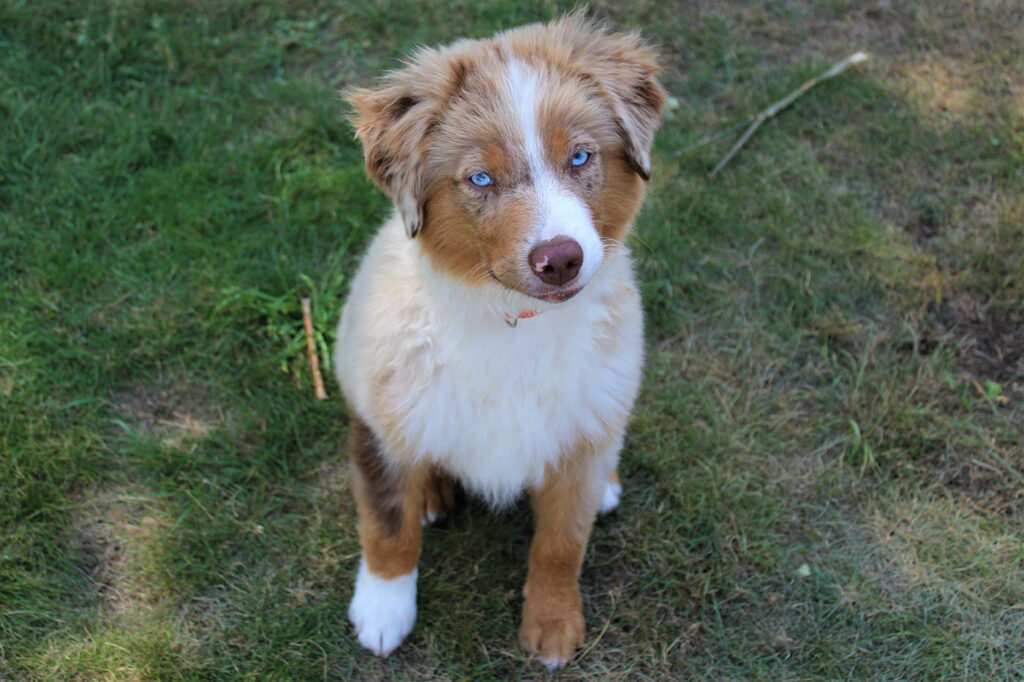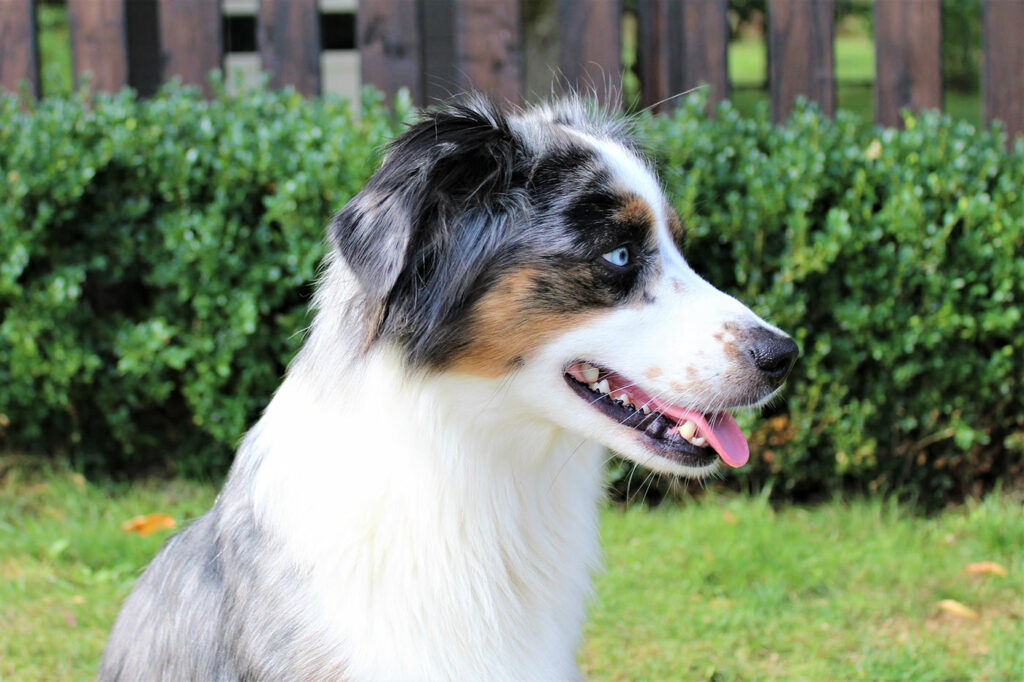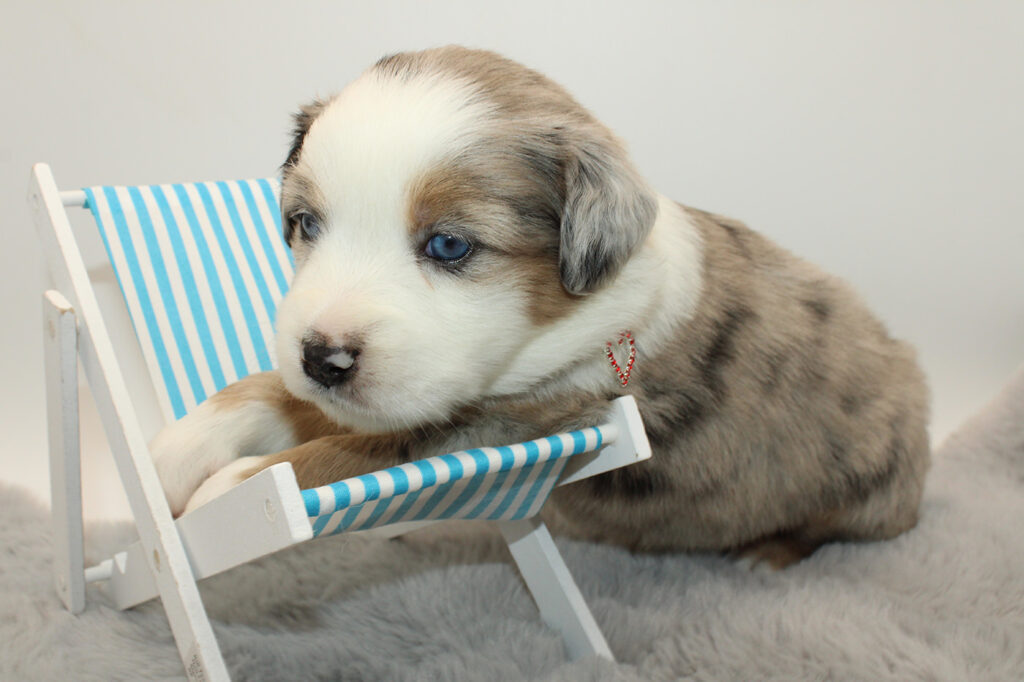 Even after the purchase, we are happy about a lasting contact, we are still helpful. Feel free to give us a call. We look forward to you.